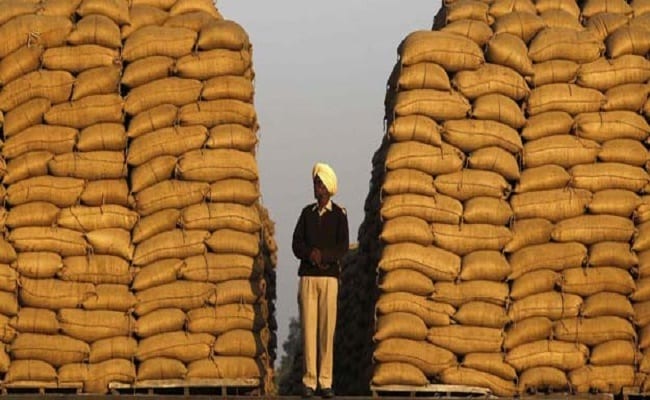 Wholesale inflation in India rose to 1.48 per cent in October, after rising 1.32 per cent in the previous month, according to official government data. The wholesale inflation is the rate of increase in wholesale prices determined by the Wholesale Price Index (WPI). The latest data comes at a time when the country is undergoing the unlock phase in order to push the economic growth amid the coronavirus (COVID-19) pandemic. The wholesale prices rose during the unlock phase, triggering a rise in commodities such as food, fuel and power, manufactured products, and others. (Also Read: Wholesale Inflation Eases To 1% In March )
According to the data, the wholesale inflation in October 2020 increased to eight months high of 1.48 per cent as compared to 0.00% during the corresponding month of the previous year. The rate of inflation based on WPI Food Index fell from 6.92 per cent in September to 5.78 per cent in October, while the WPI manufacturing rose at 2.12 per cent, compared to 1.61 per cent in September. 
Despite vegetables inflation being 25.2 per cent in October 2020 and 36.5 per cent in September, both primary articles and food inflation declined to 4.7 per cent and 6.4 per cent respectively in October 2020. The pulses inflation increased in October 2020 to 15.9 per cent, from 12.5 per cent in September. The deflation – or negative inflation in fuel, power and light group increased in October to -10.9 per cent from -9.5 per cent in September. The manufactured group inflation increased to 19 months high of 2.1 per cent from 1.6 per cent in September.
"Increase in core inflation suggests improvement in demand conditions, which have improved after COVID related lockdown was lifted. However, it will be too early to term this as a general recovery, a large part of this is due to festival related demand. Rising retail food inflation and declined wholesale food inflation is a nightmare for policy makers. India Ratings expects demand to conditions to improve further, however, bigger question is whether increased demand will be sustained after festive season," said Dr. Devendra Kumar Pant, Chief Economist, India Ratings & Research.