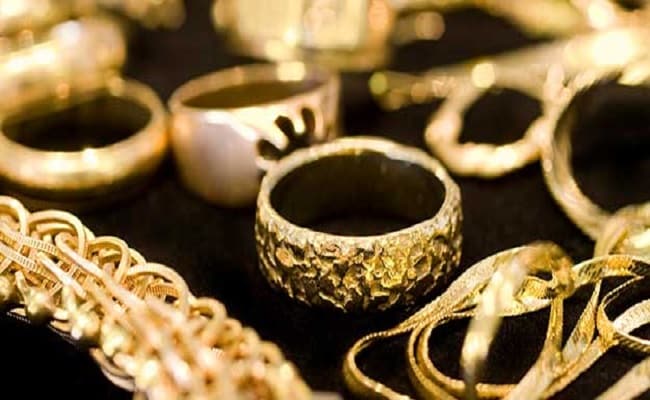 Gold Price In India: Domestic gold prices eased on Thursday amid strength in equity markets on Thursday, despite weakness in the dollar, which makes the yellow metal cheaper for those dealing in other currencies. Multi Commodity Exchange (MCX) gold futures (due for expiry on December 5) dropped by Rs 214 – or 0.43 per cent – to Rs 50,120 at the weakest level recorded during the session, whereas silver futures (December 4) gained by as much as Rs 878 – or 1.47 per cent – to Rs 60,797. (Also Read: Is Silver The New Gold?)
In the international market, gold reclaimed the $1,900 per ounce mark on Thursday, boosted by an easing dollar and increased investor confidence that there will be further US fiscal stimulus measures to aid the virus-beaten economy.
Comex gold rose 0.53 per cent to $1,905.60 per ounce at the strongest level of the day, whereas silver climbed up 2.17 per cent to $24 per ounce.
The rupee rose to a one-month closing high of 73.14 against the US dollar, as the dollar index – which gauges the greenback against six other currencies – declined as much as 0.29 per cent. 
#Gold and #Silver Opening #Rates for 01/10/2020#IBJApic.twitter.com/xFdcfZcMRb

— IBJA (@IBJA1919) October 1, 2020
Back home, spot gold quoted at Rs 50,501 per 10 grams on Thursday, and silver at Rs 59,485 per kilogram, excluding GST, according to Mumbai-based industry body India Bullion and Jewellers Association (IBJA). (Also Read: Gold "Dream Run" May Continue: Analysts)
Gold has been one of the most consistent gainers through the six months of coronavirus pandemic-led turmoil in financial markets.
What Analysts Say
"Gold witnessed a sharp rebound after taking support near $1,850/oz but its price is struggling to hold above the key $1,900/oz level. Mixed trade in equity markets and the US dollar has led to choppiness in gold," said Ravindra Rao, VP-head commodity research, Kotak Securities.
"Gold has retreated after testing the $1,900/oz level and while choppy trade is likely the general weakness in US dollar may continue to support gold price," he added.